Beijing Design Week has been held every year since 2009 across multiple locations in Beijing. In 2016, the Australian Embassy Beijing worked with more than 30 Australian and Chinese designers, artists and academics to stage 12 events and exhibitions across the city. [email protected] 2016 was enjoyed by an audience of over 3 million people.
View video of [email protected] by Lillian Erickson.
Media Release: Innovative Australian design to showcase at Beijing Design Week 2016
Australian Feature at Beijing Design Week
22 September - 7 October, 2016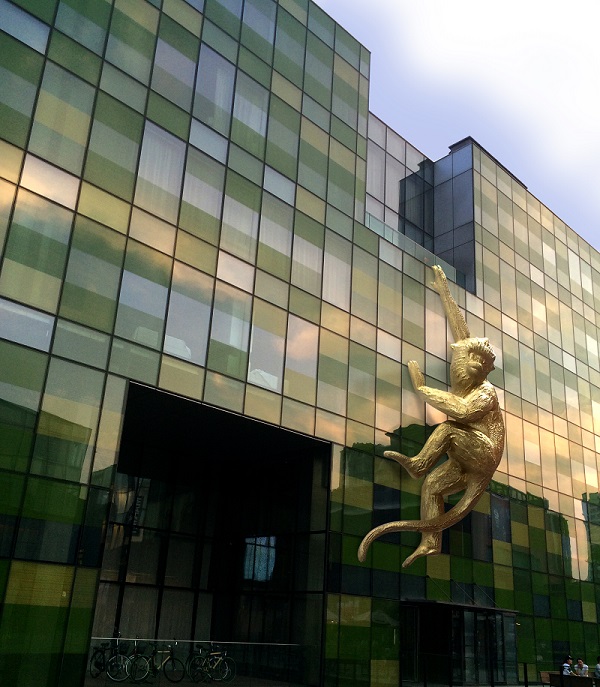 Leading Australian designers and artists will once again take part in China's largest annual design festival, Beijing Design Week (BJDW), set to take over multiple venues across the capital from 22 September - 7 October.
Coinciding with China's Golden Week national holiday, BJDW is a unique platform attracting five million annual visitors, with hundreds of exhibitions, events and installations taking place around several of Beijing's iconic areas, including historic hutong districts Dashilar and Baitasi.
Australian artists, designers, education institutions and young entrepreneurs will participate in the Australian Embassy Beijing's showcase of innovative design, as part of BJDW's site-oriented Design HOP program.
Australia's Ambassador to China
HE
Ms Jan Adams AO PSM
says, "
We are delighted to see a growing Australian presence at
Beijing Design Week
in 2016. From architecture and installation, to jewellery design, performance and digital media, the quality and innovativeness of Australian design, art and ideas will be showcased on a global stage.
"
Lisa Roet, Golden Sneezing Snub Nosed Monkey at The Opposite House, Beijing
At The Factory at Dashilar, UNSW Art & Design in collaboration with Priestman Architects, CQubed and Sichuan Fine Arts Institute will present MAD.LAB focusing on the role of design in cities, in addition to the digital media installation A Journey Through Dashilar. In Sanlitun, Melbourne-based interdisciplinary artist Lisa Roet will present a new inflatable installation, Golden Sneezing Snub Nosed Monkey, that will scale the exterior of design hotel The Opposite House, suspended 30 metres above ground level.
Innovation in Australia-China design education collaboration will be on display at the UNSW Art & Design Future of Cities forum in partnership with the Central Academy of Fine Arts (CAFA) on 5 October.
Monash University will present Innovators – Australian Design and Innovation, a cloud based exhibition celebrating Australian design at D-PARK 751, while Sydney/London-based experimental outfit morrad+mcarthur will lead a two-day workshop on musical improvisation, sound mapping and performance.
BJDW 2016 will see the first edition of the Beijing Media Art Biennale, co-organised by CAFA and the China Millennium Monument, in collaboration with the B3 Moving Image Biennale (Berlin). The exhibition, themed 'Ethics of Technology', will include recent video work by renowned Australian performance artist Stelarc, who is well-known for technological interventions to his own body, and Joe Hamilton, who makes use of technologies and found material to create intricate and complex compositions online, offline and between.
On 2 October, the Australian Embassy, Beijing will present a design industry forum in partnership with Capital M, Red Gate Gallery, and i:project space. The salon-style event will feature leading Australian, Chinese and international designers, artists and architects in conversation on contemporary design challenges.
Australian designers and artists are available for interview and photo opportunities. Please direct media enquiries to:
Joanna Bayndrian
E: [email protected] (English)
Liu Ting
E: [email protected] (Chinese)
#AUSBJDW
Australian Feature Launch: Thursday 22 September, 6:30pm-8:30pm, The Opposite House, Taikoo Li Sanlitun North, 11 Sanlitun Road, Chaoyang District, Beijing, China
Design Forum: Sunday 2 October, 1:30pm-5:30pm, Capital M, 3/F, No.2 Qianmen Pedestrian Street, Beijing, China
For full program details, visit: http://www.bjdw.org/