Australian Trade and Investment Commission
The Australian Trade and Investment Commission – Austrade – is the Australian Government agency that promotes trade, investment and education, and develops tourism policy and research.
Austrade helps companies around the world to identify and take up investment opportunities in Australia, as well as source Australian goods and services.
Our assistance includes:
Providing insight on Australian capabilities
Identifying potential investment projects and strategic alliance partners
Helping you identify and contact Australian suppliers.
Austrade has 9 offices across Greater China, including: Beijing, Shenyang, Shanghai, Wuhan, Chengdu, Guangzhou, Shenzhen, Taipei and Hong Kong.
Visit the Official Website of the Australian Trade and Investment Commission
Austrade in China: Contact Austrade
Austrade China Microblog (Weibo): weibo.com/austrade (Chinese language only)
Austrade China WeChat: Scan the QR code below to follow (Chinese language only)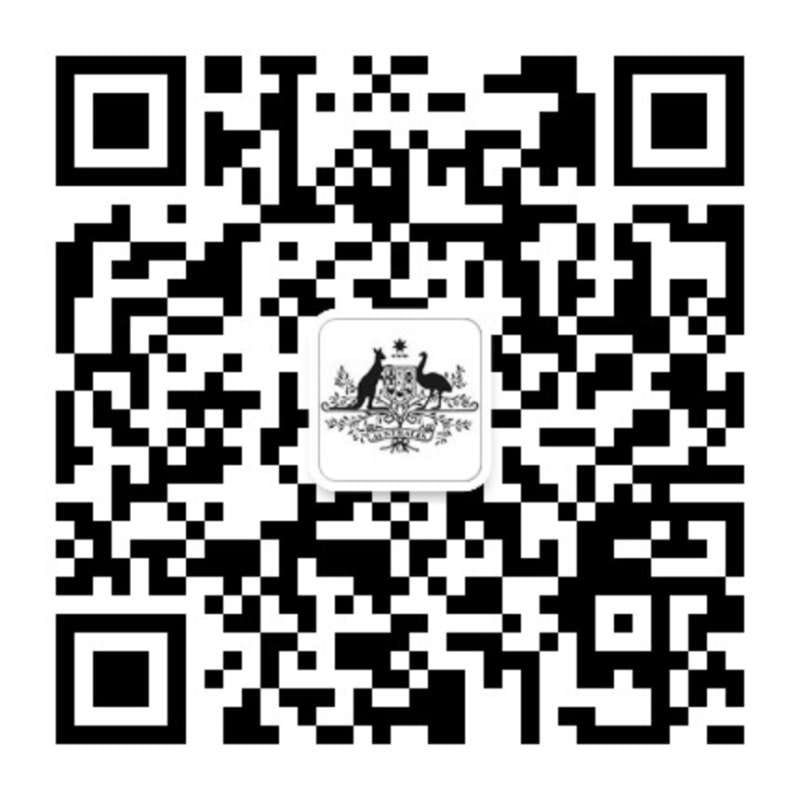 OECD Guidelines for Multinational Enterprises
The Australian Government encourages Australian enterprises operating overseas and multinational enterprises operating in Australia to observe the OECD Guidelines for Multinational Enterprises. The Guidelines provide voluntary principles and standards for responsible business conduct in a variety of areas, including:
human rights;
employment and industrial relations;
environment;
combating bribery, bribe solicitation and extortion;
consumer interests;
science and technology;
competition; and
taxation.
The Australian National Contact Point (AusNCP) promotes the use of the OECD Guidelines and contributes to the resolution of issues relating to their implementation, including facilitating access to conciliation services.
Australian Business Organizations in China
Contact Australian business organizations in China.
Latest Australia - China Bilateral Trade Statistics
Doing business with Australia
A gateway to information and services about Australia for foreign business people.
ICON: Import conditions search
ICON contains the Australian import conditions for more than 18,000 foreign plant, animal, mineral and human products.