ABOUT THE AUTHORS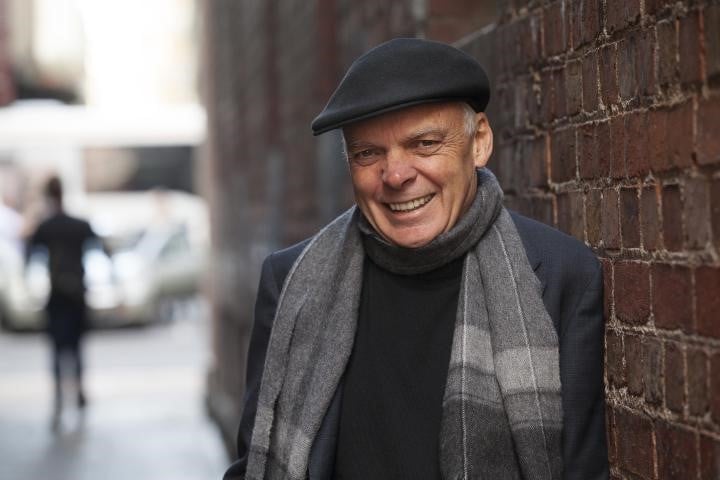 Graeme Simsion
Graeme Simsion is the Australian author of The Rosie Project, The Rosie Effect and The Best of Adam Sharp (film rights optioned by Toni Collette/Vocab Films). The Rosie Project has sold more than three and a half million copies in more than forty countries, won or been shortlisted for half a dozen prizes, and was the only novel on Bill Gates' list of "six books I'd recommend". Last year Graeme co-authored with his wife, Anne Buist, the novel Two Steps Forward, with film rights optioned by Ellen DeGeneres/Fox Searchlight. Simsion got his big break in books in 2012, when The Rosie Project won the Victorian Premier's Literary Award for an Unpublished Manuscript. Before that, he was an IT and business consultant, and also has an extensive background in writing and producing short films and plays, mostly for Australian television and film festivals. His next novel, The Rosie Result, will be published in 2019.
Quote
"Wow," she said, very quietly, looking back at the vastness of it all. Then, in this vanishingly small moment in the history of the universe, she took my hand, and held it all the way to the subway.
— The Rosie Project, Graeme Simsion
Book Reviews
Sharp dialogue, terrific pacing, physical hijinks, slapstick, a couple to root for, and more twists than a pack of Twizzlers — it's no surprise that The Rosie Project is bound for the big screen. But read it first.
— NPR on The Rosie Project
This good-hearted, pacy, thoroughly enjoyable novel takes a significant step towards showing that all human variants are a potential source of life‑affirming comedy.
— Guardian on The Rosie Project

Read excerpts from The Rosie Project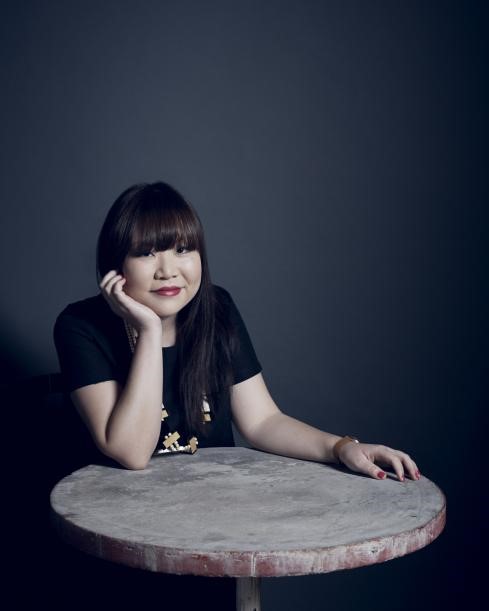 Julie Koh
Julie Koh was born in Sydney to Chinese-Malaysian parents. She studied politics and law at the University of Sydney, then quit a career in corporate law to pursue writing. She is the author of two short-story collections: Capital Misfits and Portable Curiosities. The latter was shortlisted for the Readings Prize for New Australian Fiction, the Steele Rudd Award in the Queensland Literary Awards, the UTS Glenda Adams Award in the NSW Premier's Literary Awards, and the Australian Science Fiction Foundation's Norma K Hemming Award (Long Work). Julie was named a 2017 Sydney Morning Herald Best Young Australian Novelist. She was a judge for the 2018 Stella Prize. Her short stories have appeared in a wide variety of publications including the Best Australian Stories in 2014 to 2017. Her fiction has been published in the United States, Ireland, Japan, Malaysia and Singapore. Julie is the editor of BooksActually's Gold Standard, the librettist for satirical opera Chop Chef, and a founding member of experimental literary collective Kanganoulipo.
Quote
I see two things at once. My regular eyes see a lizard about the length of my forearm, its chest expanding and contracting as it breathes. But my other eye sees a little grey boy. His belly is swollen and he looks at me with saucer eyes.
— Portable Curiosities, Julie Koh
Book Reviews
'The Australian writer's new work, Portable Curiosities, is a collection of whip-smart satirical tales that are as painfully funny as they are uncomfortably timely. … It's perfect for our busy, scary times: easily digestible and, for all its madcap imagination, utterly true.'
— Guardian Australia on Portable Curiosities
'Koh is a gifted satirist … Humour, weirdness, and social critique characterise almost all of the stories in this clever and highly original collection.'
– The Sydney Morning Herald on Portable Curiosities
Read short story Civility Place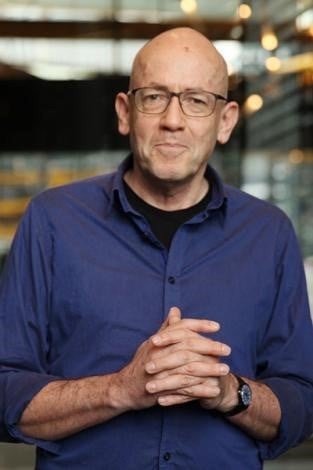 Morris Gleitzman
Morris Gleitzman is a bestselling Australian children's author and the current Australian Children's Laureate. He was born in England and emigrated to Australia when he was thirteen. He gained prominence through his columns in Australian magazines, and as a writer for popular television series, but true fame came with his writing for children, often focusing on uncomfortable or confrontational subjects in humorous and unexpected ways. His titles include Two Weeks with the Queen, Grace, Doubting Thomas, Bumface, Give Peas A Chance, Extra Time, Loyal Creatures, Toad Delight and the series Once, Then, Now, After, Soon and Maybe. Two Weeks with the Queen was adapted into a play which was produced around the world. Morris lives in Brisbane and Sydney, and his books are published in more than twenty countries. His books have won, among other awards, all of the Australian Readers Choice Awards voted for by children.
Quotes
Once I escaped from an underground hiding place by telling a story. It was a bit exaggerated. It was a bit fanciful. It was my imagination getting a bit carried away. It was a lie.
— Once, Morris Gleitzman
Book Reviews
A resonant shot to the heart—Gleitzman delivers a sharp sense of what it must have been like to be a child during the Holocaust, forced to grow up far too quickly.
— Kirkus Review on Once
It's gentle, and humane, and ordinary, Once, even though its subject is the violent, the inhumane, and the twisted. Readers, child and adult alike, will fall in love with Felix and Zelda, the little girl he takes under his wing, and whose catchphrase is Don't you know anything?
It gives dignity where once it was taken away.
— Bookbag on Once

Read excerpts from Once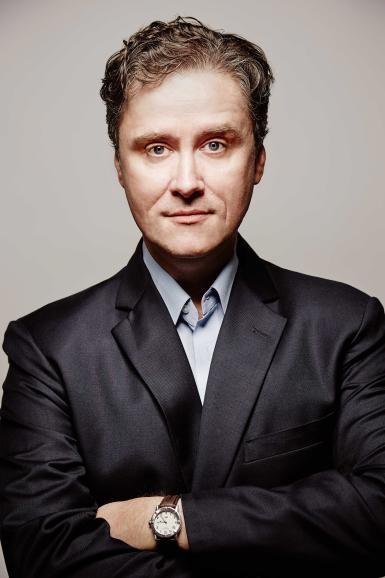 Richard Fidler
Richard Fidler is best known as the presenter of Conversations on ABC Radio, an in-depth, hour-long interview program that over the years has put him in the company of the world's most prominent radio presenters. The program is the most popular podcast in Australia, with nearly four million downloads a month.
He's the author of two best-selling non-fiction books: Ghost Empire, which draws on his lifelong love of history and a journey with his son to tell the story of Constantinople; and Saga Land, co-written with Kári Gíslason, which grew from a radio program exploring the modern echos of Iceland's traditional sagas, and was awarded the 2018 Indie Book Award for non-fiction.
In another life Richard was a member of Australian comedy trio The Doug Anthony Allstars (DAAS), which played to audiences all over the world.
Quote
The arc of its lifespan is an awesome thing, touching the ancient world at one end and the Age of Discovery at the other. While western Europe struggled through the miseries of the Dark Ages, Constantinople blazed with light as a bastion of Roman law, Greek culture and Christian spiritualism.
— The Ghost Empire

Book Reviews
Fidler's story leaves its readers with a sense of faith in the renewing, illuminating, social powers of historical narrative. The tale of the Ghost Empire has bridged the gap between a father and son, enriching the contemporary world with the echoes of the past.
— The Sydney Morning Herald on The Ghost Empire
Fidler has a knack for such cutting, weighty observation, at once light yet loaded with meaning and emotion. We already know he is an interviewer of great empathy; now we know he mirrors that skill on the page, too.
— The Australian on The Ghost Empire
Read excerpts from The Ghost Empire