Study in Australia
Australia is internationally regarded as having one of the most advanced and innovative education and training systems in the world. It has been teaching international students for over 60 years and attracts approximately 500,000 students from around 200 countries each year.
For more information please see here.
Australian Education Goes Mobile with New Official Website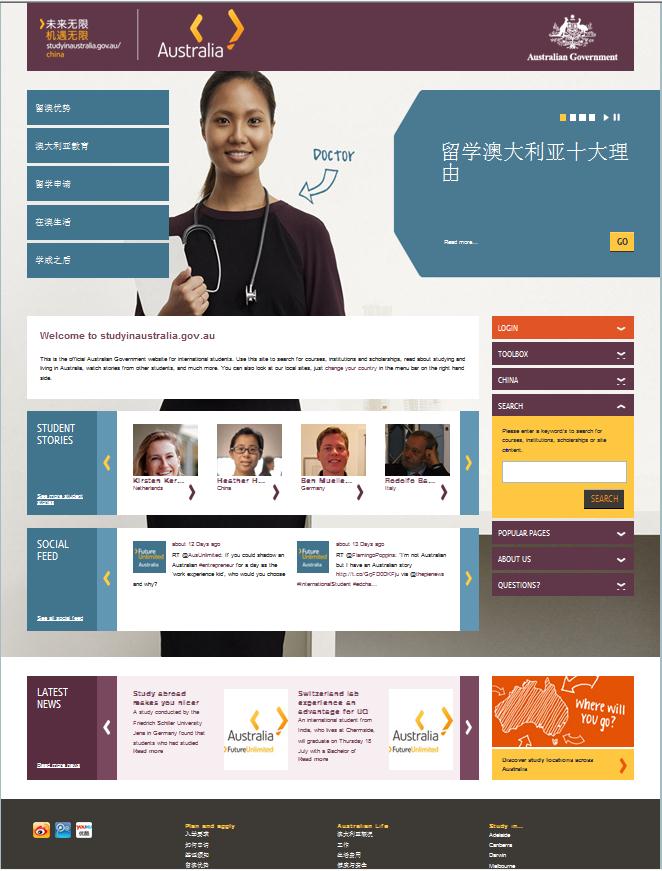 Chinese students can research and plan their Australian education via mobile phone and tablet on the new Study in Australia website, www.studyinaustralia.gov.au/china, the official source of information on studying in Australia.
A mobile-friendly design makes it easy for students to browse courses and institutions on any handheld or desktop device, wherever they may be in the world.
Potential students can also interact via social media, access information about scholarships and read or watch the stories of other students from China or elsewhere.
The new site updates and improves the previous Study in Australia website, featuring an enhanced search function and a log-in that allows users to bookmark information and favourites.
It also includes detailed information about Australia's states and territories and updated content including news and event feeds, all in a selection of languages.
You can find information about Australian Eduacation at http://www.studyinaustralia.gov.au/china/australian-education
You can find information about Autralian Scholoarships at http://www.studyinaustralia.gov.au/china/australian-education/scholarships
You can find the application process for Australian schools/institues at
http://www.studyinaustralia.gov.au/china/apply-to-study
You can find information about student visa at
http://www.studyinaustralia.gov.au/mongolia/apply-to-study/visas
Education agents can also download materials on the online library at
http://www.studyinaustralia.gov.au/downloads
For more information and frequent asked questions regarding study in Australia, please visit www.studyinaustralia.gov.au/china
Australian Education Promotion Official Weibos
The Australian education promotion official weibos have been established on Sina.com and Tencent.com respectively. These two weibos aim to provide diversified and updated information regarding studying and living in Australia to Chinese students in a timely manner.

Weibo Account: 澳大利亚政府教育推广官方微博
Sina Weibo Address: http://weibo.com/futureunlimited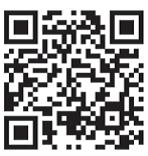 Tencent Weibo Address: http://t.qq.com/futureunlimited