Professor Emma Johnston will deliver a series of keynote addresses in Guangzhou, Beijing, Shanghai, Chengdu and Hong Kong between 5-13 March to celebrate International Women's Day 2017.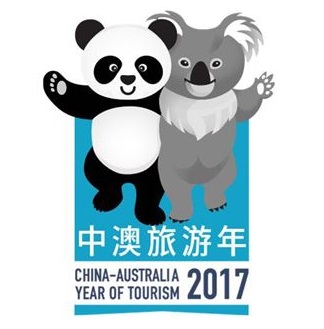 The China-Australia Year of Tourism was launched at the Sydney Opera House on 5th February by the Minister for Trade, Tourism and Investment, Steven Ciobo, and the Chairman of the China National Tourism Administration, Dr Li Jinzao.
The China-Australia Year of Tourism is a decision made by the leaders of both countries. It promises to bring our countries closer together and provide more opportunities for further engagement at every level – economic, commercial, social, and academic.
News and Speeches
Media release: Australian Tourism Delegation To China
(20 February 2017) I will visit Beijing and Shanghai this week to advance the Australia China trade relationship and to launch the China Australia Year of Tourism.
Joint Media Release with Minister Steven Ciobo - Online Visitor visas now available to Chinese nationals
(20 February 2017) Chinese nationals are now able to apply online for a Visitor visa as part of the continued expansion of online access to Visitor visas globally.
Media release: Australia-China Foreign and Strategic Dialogue
(6 February 2017) Tomorrow I will co-chair the fourth Australia-China Foreign and Strategic Dialogue with Chinese Foreign Minister Wang Yi in Canberra.
ACELS - Foreign Policy White Paper Submissions
(12 January 2017) The Australian Government is preparing a Foreign Policy White Paper to guide Australia's international engagement over the next ten years.
Embassy Opening Hours

The Embassy will be open from 8:30 am to 5:00 pm Monday to Friday except for public holidays.
Australians requiring advice or assistance from the consular section may call during business hours from 8:30 to 5:00 Monday to Friday.
Please note: Passport Applications: Monday-Friday 9:00 – 12:00 and Notarial Services: Monday-Friday 14:00 – 15:30 by making appointment.

Find Us on Social Media Platforms (Chinese language only)
Australian Embassy, Beijing
Sina Weibo Renmin Weibo Ambassador's Wechat
Australian Consulate-General Chengdu
Wechat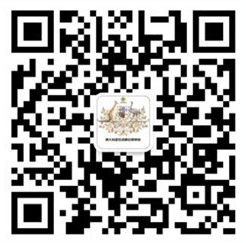 It's a must see destination