ANZAC Day Dawn Service
The Australian Embassy, Beijing, will be hosting a dawn service on 25 April to commemorate ANZAC Day. All visitors are required to pre-register for the event. More ►
45 Years, 45 Stories: celebrating 45 years of Australia-China diplomatic relations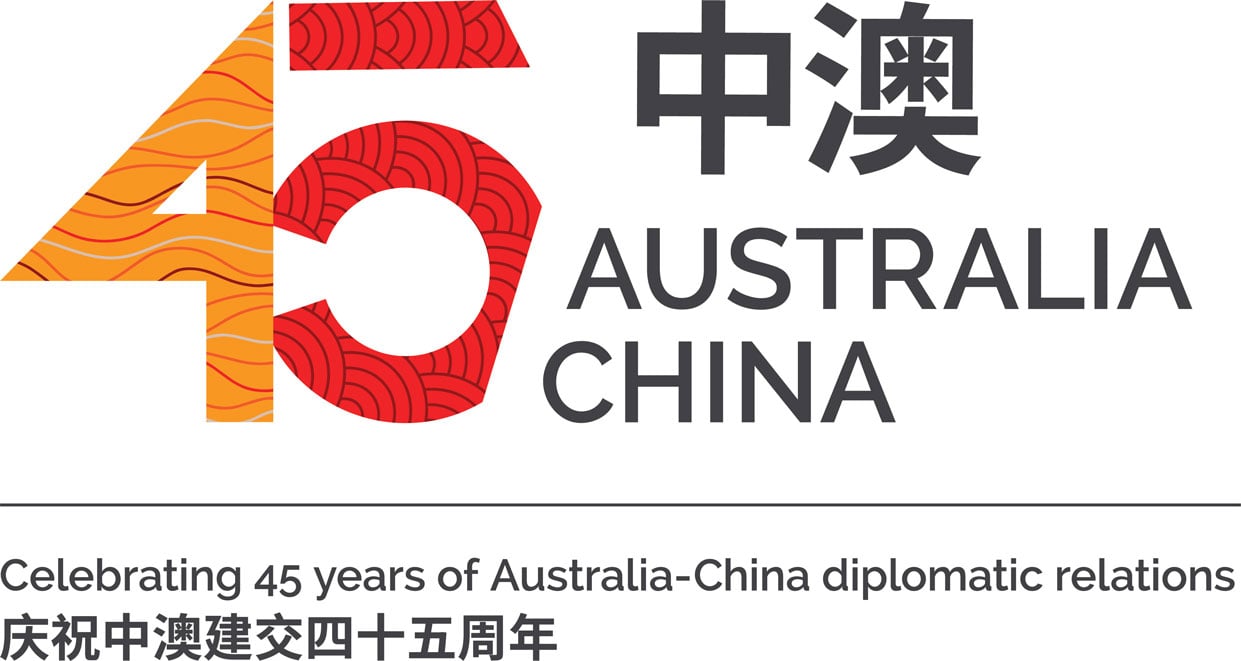 45 Years, 45 Stories is a collection of stories told from Australian and Chinese perspectives that speak to the breadth and depth of the friendship between our peoples.
The stories celebrate the multifaceted community and cultural links – across sports, science, the arts, business and academia – that are the fabric of the Australia-China relationship.
The 2017 Foreign Policy White Paper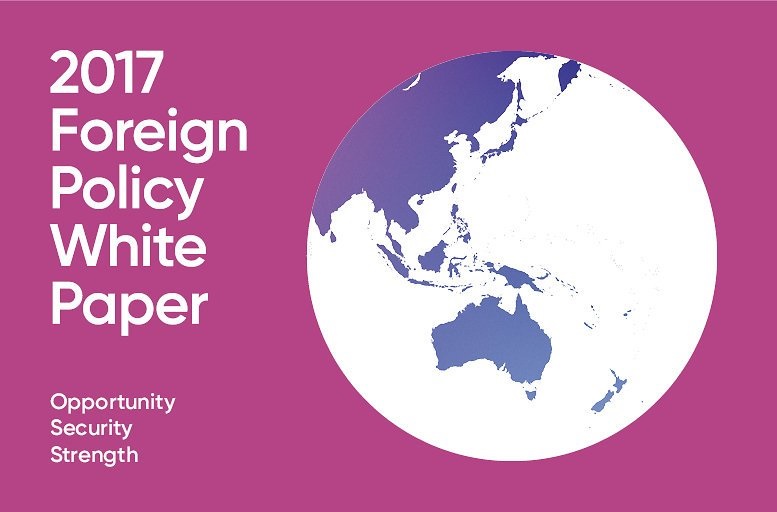 The 2017 Foreign Policy White Paper is the first comprehensive review of Australia's international engagement for 14 years.
It delivers a framework to ensure our prosperity and security by guiding our international efforts over the next decade and beyond.
Australia-China Joint Research Centres
Australia-China Joint Research Centres (JRCs) are supported under the Australia-China Science and Research Fund (ACSRF).
JRCs are virtual centres that link Australian and Chinese research institutions conducting a portfolio of research-related activities in priority areas agreed to by the Australian and Chinese Governments, led by the Australian Department of Industry, Innovation and Science and the Chinese Ministry of Science and Technology.
Applications have closed for the third funding round of ACSRF–JRCs. The successful applicants will be announced later this year. More►
News and Speeches
Secretary of the Department of the Prime Minister and Cabinet– Speech to the Australia China Business Council
(11 April 2018) Observations about the Australia-China business relationship and prospects for the future.
Minister for Trade, Tourism and Investment's Speech at Foreign Correspondents' Club – Hong Kong
(19 March 2018) A lot of the debate about trade globally these days is focused on the policy shifts out of the United States. But it is important not to be distracted from what is happening in the rest of the world. In 2018, as we have seen over the weekend with Australia's hosting of the historic special ASEAN summit, trade-liberalising economic integration between nations is driving growth in the Asia-Pacific region.
Australian Embassy statement on post graduate research students' and research scholars' visa issue
(16 March 2018) The Australian Embassy acknowledges that a small number of postgraduate research students and research scholars have experienced visa delays, which is causing stress to some individuals. The Australian Department of Home Affairs is seeking to process the applications as soon as possible.
Media release: Consul-General in Guangzhou
(5 January 2018) Minister for Foreign Affairs: Today I announce the appointment of Mr Jason Robertson as Australia's next Consul-General in Guangzhou.
Media release: Celebrating 45 years since the establishment of diplomatic relations between Australia and China
(21 December 2017)Today marks the 45th anniversary of the establishment of diplomatic relations between Australia and China on 21 December 1972.
Media release: China Free Trade Agreement continues to deliver
(20 December 2017) The historic China-Australia Free Trade Agreement (ChAFTA) continues to deliver benefits for Australia, two years after its entry into force.
Australian Ambassador Jan Adams' Speech at Australia-China 45th Anniversary Lunch
(14 December 2017) I'm delighted to be here today to mark the 45th anniversary of the establishment of diplomatic relations between Australia and China. I would like to thank Vice President Xie Yuan and the Chinese People's Association of Friendship with Foreign Countries for hosting today's event.
Embassy Opening Hours
The Embassy will be open from 8:30 am to 5:00 pm Monday to Friday except for public holidays.
Australians requiring advice or assistance from the consular section may call during business hours from 8:30 to 5:00 Monday to Friday.
Please note: Passport Applications: Monday-Friday 9:00 – 12:00 and Notarial Services: Monday-Friday 14:00 – 15:30 by making appointment.