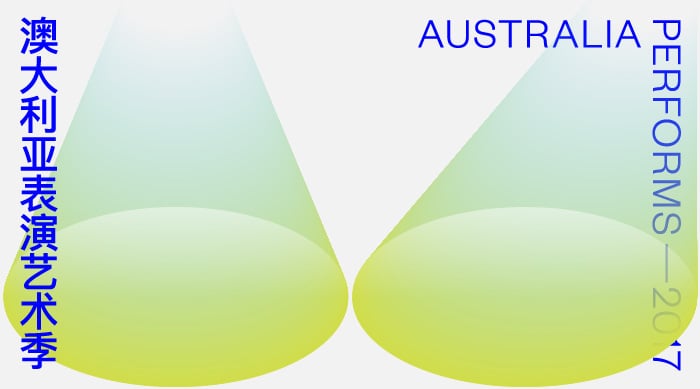 AUSTRALIAN PERFORMANCE MAKING ITS MARK IN CHINA
Chinese audiences will be wowed by Australian dance, circus, theatre and music from August to December, with Circus Oz kicking off a season of Australian performance across China.
Australia's Ambassador to China HE Ms Jan Adams AO says performing arts is one of Australia's strongest cultural exports.
"As we get ready to celebrate the 45th anniversary of Australia China diplomatic relations in December, I am delighted that audiences across China have so many opportunities to experience the dynamism of Australian performance.
"Australian performance is known around the world for its innovation, humour and diversity," she said.
Australian companies touring China this year include Circus Oz, Chamber Made Opera, ELISION, Polyglot, Sydney Dance Company and the Sydney Symphony Orchestra, with more to be announced.
UPCOMING PERFORMANCES
Liza Lim Portrait Concert & Asian Composer Concert
20-21 September
Shanghai New Music Festival 2017
Shanghai Conservatory of Music
Supported by the Australian Government through Australia Council for the Arts, the Australia-China Council and Creative Victoria
30 September, Da Jidian International Music Festival, Baoding
1 October, Omni International Jazz Fest, Omni Space, Beijing
3 October, T-Union, Guangzhou
5 October, The Beishan International Jazz Festival, Zhuhai
6 October, Hong Kong International Jazz festival
Supported by Creative Victoria
20-22 October
Shanghai Interactive Festival of Theatre, Jiading
Supported by the Australian Government through the Australian Cultural Diplomacy Grants Program of the Department of Foreign Affairs and Trade
CounterMove (Cacti and Lux Tenebris)
22-23 October, Shanghai International Arts Festival, Shanghai Grand Theater, Shanghai
26 October, Wuxi Grand Theatre, Wuxi
2 One Another
20 October, Zhongshan Park (Outdoor Stage)
27 October, Jing'an Park (Outdoor Stage)
29 October, Baoshan Culture Center
30 October, City Theatre
23-25 October
Wuzhen Theatre Festival
31 October - 4 November
Shanghai International Dance Centre
Supported by the Australia Council for the Arts and Creative Victoria
27-29 October
Wuzhen Theatre Festival, Wuzhen
Presented by Wuzhen Theatre Festival and supported by the Australia Council for the Arts
Human Body Parts
26-29 October
Freespace at Taikoo Place, West Kowloon Cultural District, Hong Kong
Assisted by the Australian Government through the Department of Communications and the Arts' Catalyst—Australian Arts and Culture Fund. Snuff Puppets is supported by the Victorian Government through Creative Victoria.
1-3 November
Freespace at Taikoo Place, West Kowloon Cultural District, Hong Kong
Supported by Creative Victoria and assisted by the Australian Government through the Australia Council, its arts funding advisory body. Initiated through the Victoria Commissions, supported by the Victorian Government, through the Community Support Fund
Flair of The Amazing Drumming Monkeys
12 November
Huangpu Theater, Shanghai
PAST PEFORMANCES
17-23 August
Xuzhou Olympic Sports Stadium, Xuzhou
Produced by Ru Liu Australia Nice Vision. Supported by the Australia-China Council and Creative Victoria
Between 8 & 9
(Chengdu Teahouse Project)
1-2 September
Contemporary Arts Performance Season 2017
Presented by Sichuan Provincial Song and Dance Theater Co., Ltd. & Sichuan Symphony Orchestra
Supported by the Australian Government through Australia Council for the Arts, Catalyst—Australian Arts and Culture Fund, Australia China-Council, Department of Foreign Affairs and Trade; Victorian Government through Creative Victoria; City of Melbourne; Playking Foundation; Asia TOPA; Sichuan Conservatory of Music
China Tour led by Chief Conductor and Artistic Director David Robertson
13 September
Shanghai Symphony Hall, Shanghai
15 -16 September
National Centre for the Performing Arts, Beijing
Supported by Tianda Group
Aboriginal and Torres Strait Islander Dance Theatre
14 September
Chongqing Culture Expo
15-18 September
Sichuan International Travel Expo, Leshan
Presented by the Australian Consulate-General in Chengdu and Chongqing Grand China Express International Travel Agency
Australia Performs is a promotional program profiling Australian performance in China in the 45th year of Australia-China diplomatic relations, an initiative of the Australian Government through the Department of Foreign Affairs and Trade and the Australia Council for the Arts