45 Years, 45 Stories: celebrating 45 years of Australia-China diplomatic relations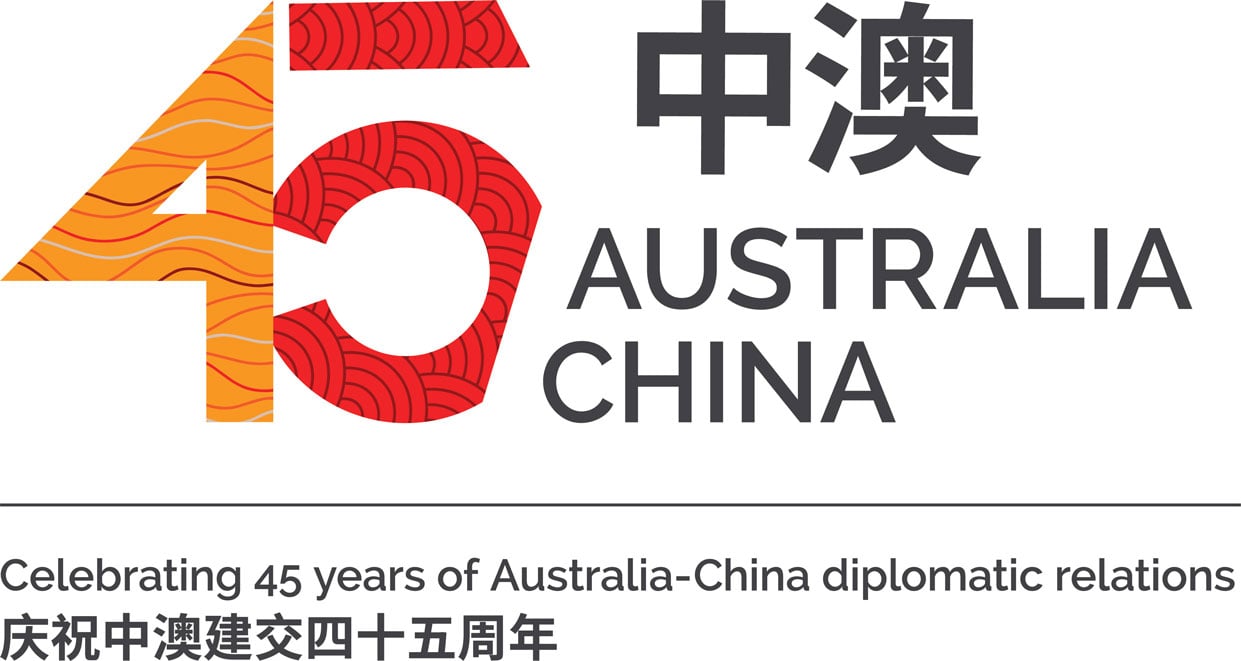 45 Years, 45 Stories is a collection of stories told from Australian and Chinese perspectives that speak to the breadth and depth of the friendship between our peoples.
The stories celebrate the multifaceted community and cultural links – across sports, science, the arts, business and academia – that are the fabric of the Australia-China relationship.
The 2017 Foreign Policy White Paper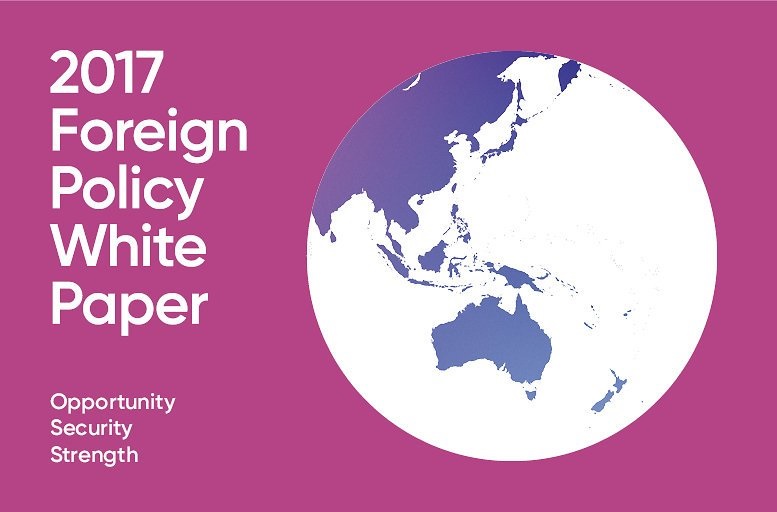 The 2017 Foreign Policy White Paper is the first comprehensive review of Australia's international engagement for 14 years.
It delivers a framework to ensure our prosperity and security by guiding our international efforts over the next decade and beyond.
Australia-China Joint Research Centres
Australia-China Joint Research Centres (JRCs) are supported under the Australia-China Science and Research Fund (ACSRF).
JRCs are virtual centres that link Australian and Chinese research institutions conducting a portfolio of research-related activities in priority areas agreed to by the Australian and Chinese Governments, led by the Australian Department of Industry, Innovation and Science and the Chinese Ministry of Science and Technology.
Applications have closed for the third funding round of ACSRF–JRCs. The successful applicants will be announced later this year. More►
News and Speeches
Remarks to the Australia China Business Council by Prime Minister of Australia
(19 June 2018)The Australia-China Relationship gets stronger and stronger. It is built on so many connections.
National Press Club address by Minister for Trade, Tourism and Investment
(6 June 2018) Devonport, in North Western Tasmania, is a long way from the tumult that seems to characterise today's global trade policy debates.
Minister for Trade, Tourism and Investment's Speech at AustCham Westpac Australia-China Business Awards, Shanghai
(17 May 2018) It's a pleasure to be here in Shanghai tonight for the Westpac Australia-China Business awards. This is now my fourth official visit to Shanghai, and my 13th official visit to China. I'm pleased to say it will not be my only visit this year.
Media release from Minister for Trade, Tourism and Investment: Visit to China
(16 May 2018) This week I will travel to Shanghai to advance preparations for Australia's participation in the China International Import Expo (CIIE); and attend Asia's largest food and beverage exhibition, SIAL China. This will be my 13th official visit to China over the past three years.
AFP media release: Scam warning: fake 'virtual kidnapping' scam targets Chinese Australians
(11 May 2018) The Australian Federal Police (AFP) is warning the public about a complex new international scam targeting the Chinese community in Australia.
Embassy Opening Hours
The Embassy will be open from 8:30 am to 5:00 pm Monday to Friday except for public holidays.
Australians requiring advice or assistance from the consular section may call during business hours from 8:30 to 5:00 Monday to Friday.
Please note: Passport Applications: Monday-Friday 9:00 – 12:00 and Notarial Services: Monday-Friday 14:00 – 15:30 by making appointment.